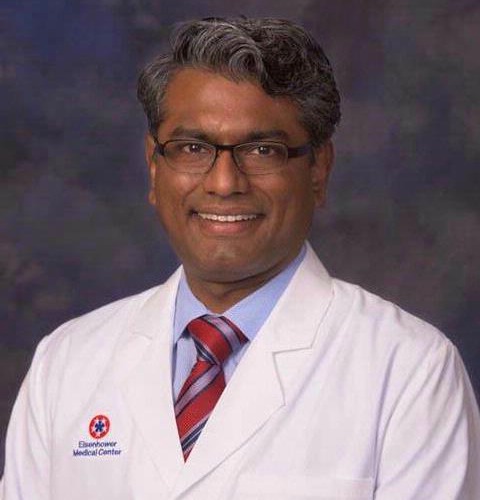 Dr. Samir P. Macwan, MD
Dr. Samir Macwan served as a section chief of Neurology at Eisenhower Medical Center between 2012 to 2015. He is Board Certified in Neuromuscular Medicine and Neurology. 
Prior to completing an Internal Medicine internship at New York Medical College Dr. Macwan did a research fellowship in Headache/Cranial Neuralgia at University of Southern California. He performed a Neurology residency and Clinical Neurophysiology fellowship at University of Kansas Medical Center. He has been trained under internationally acclaimed neuromuscular expert Dr. Richard Barohn. 
He has been practicing Neuromuscular Medicine in the Greater Palm Springs area for 10 years. He is a member of MG care as well a speaker at the national meeting of Myasthenia Gravis Foundation of America. He is also an advisory board member of Myasthenia Gravis Foundation of California. He is involved in clinical trials in patients with Myasthenia Gravis and Immune Mediated Polyneuropathies. Dr. Macwan moderates and speaks at support groups for MG patients and caregivers. 
Dr. Macwan is professionally trained in performing botulinum toxin injections in cervical dystonia/focal dystonias, chronic migraine, muscle spasticity, sialorrhea and facial spasm.
Botulinum Toxin Injections